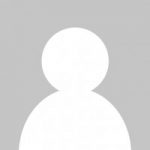 s an avid Physical Culturist influenced by such original fitness pioneers as Charles Atlas, Arthur Saxon and Eugene Sandow, Steve believes in training the body as one functional unit.
For example, humans do not lift overhead from a seated position that often, so why train sitting down!?!
Life includes many movements from both stable and unstable positions, so we must train for REAL!
A dedicated martial artist since the age of eight, Steve has been training and teaching WingTsun Kung Fu for the past eighteen years, and includes elements of this extremely effective self-defence system's teaching approach into his personal, small-group and class training programs.
Ten years ago he discovered the humble kettlebell, and his life has not been the same since! After getting the best training results he'd ever achieved, Steve started to train all his fitness clients in the Hardstyle Kettlebell System. In February 2009, he travelled to San Jose for Pavel Tsatsouline's RKC Kettlebell Instructor Certification. The RKC at the time was by far the most well-respected and recognized kettlebell certification in North America. After a gruelling three days, Steve was a Certified Instructor!
Steve is now part of the StrongFirst™ kettlebell community which was started in late 2012 by Pavel Tsatsouline, who developed the RKC curriculum and led the RKC organization on the field. StrongFirst™ has preserved the best RKC standards and traditions and it continues to improve on them. Consider that in order to graduate from their bodyweight training instructor course, a student must be able to do a strict one-arm pushup—and that is the ladies' standard!