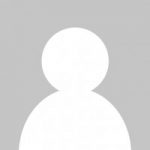 Born in 1993, Roman is personal trainer and Health Coach based in Brno, Czech Republic. He started studying Ground Force Method in 2016, when he obtained his level 1 certification. In 2018 he earned his level 2 certification and in 2019 was promoted to National Instructor for Czech Republic.
Outside of GFM, Roman is also certified as:
FMS level 2 instructor
SFG level 1 insructor
FlexibleSteel level 1 instructor.
He is also, together with his wife, founder and coach in Intervention, Health Coaching company focused on improvin overall health and wellness of their students through improving quality of their:
Breathing
Eating
Movement
Recovery
For more information you can look on his personal website (Czech only sorry):  http://intervention.cz/