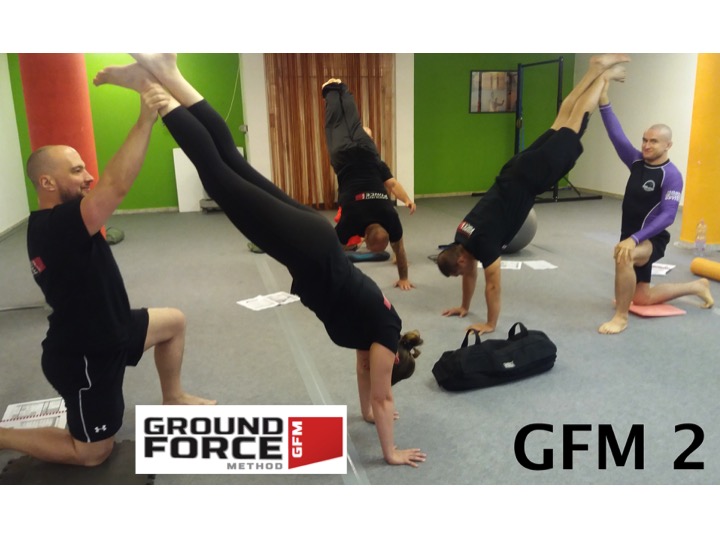 September 30-October1, 2023 Budapest, HUNGARY
(GFM1 & GFM2 COMBO COURSE. Please register for each course separately.)
175,000 Ft.

***125,000 Ft.
Gábor Egyházi, Böbe Egyházi
*** Best price!!!
VENUE
TITÁN BÁZIS:   1152 Budapest, Kiss Ernő u. 19.
SCHEDULE
2023.09.30. (14:00 – 18:00)
2023.10.01. (9:00 – 17:00)
LEAD INSTRUCTOR
Gábor Egyházi, GFM Director Hungary, GFM Global Instructor
Böbe Egyházi, GFM National Instructor
EMAIL
PHONE
06/70 243-0040
LANGUAGE
This Certification will be taught in Hungarian, with English available.
The GFM Level 2 Instructor Certification is a 12-hour course where you will learn how to use and teach the following:
Bodyweight progressions
Object training
Partner body progressions
Mixed challenges and how to program them
More games!
GFM Instructor Certification comes with an Instructor Manual and access to instructor only downloadable video and educational content for review and further study.
PLEASE NOTE: YOU MUST BE A CERTIFIED GFM1 INSTRUCTOR IN ORDER TO PARTICIPATE IN THE GFM2 CERTIFICATION. A GFM1 & GFM2 COMBO CERTIFICATION IS AN AVAILABLE OPTION.
A GFM2 INSTRUCTOR CERTIFICATION IS ALSO A RECERTIFICATION COURSE FOR GFM1.
GFM2 is the logical next step for GFM1 coaches. We use the same movement patterns, but we organize them differently. Our goal is to progress from bodyweight mobility, integrated and playful movement, toward using tools we can find either in nature or in the functional gyms of today.
GFM2 presents a logical progression using more advanced bodyweight skills with more partner exercises – while adding games and creating the FLOW in the training session.
The skills test is on the last day of the course in order to successfully complete your GFM Level 2 Certification. If unsuccessful on the testing day you will have 30 days to send your course instructor a retest video.
Instructor candidates are expected to be able to competently and confidently demonstrate all the basic skills of GFM1 and the GFE throughout the GFM2 certification.